the Sleeping Satellite
.: Click To Enter :.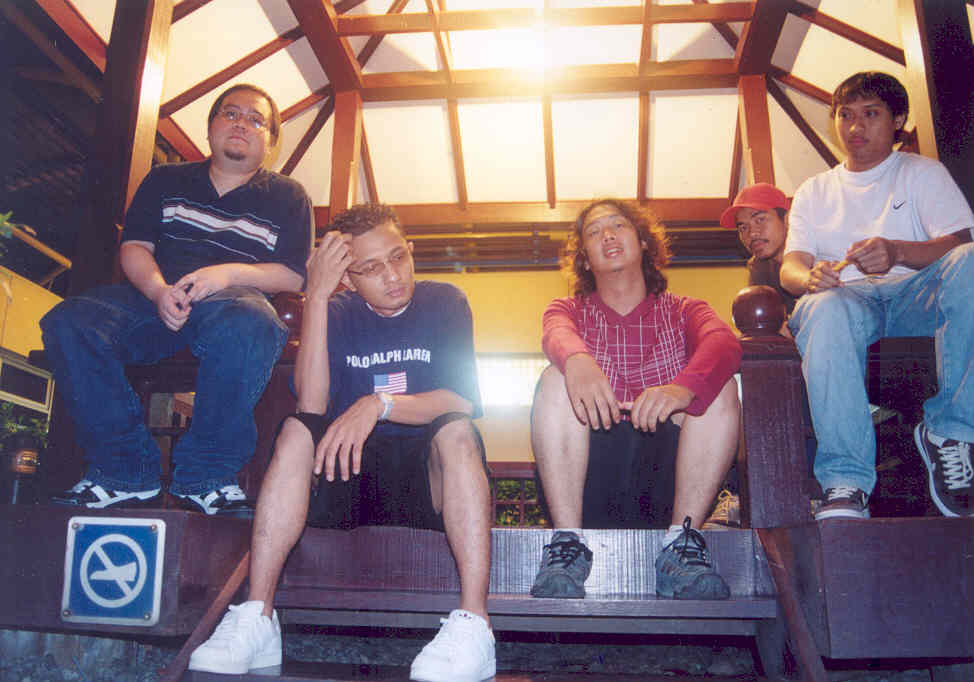 First started by Greg, Fadzli and Azlie (former bassist) in 2001 as a past-time activity while still in college. It was all just rock covers then, the like of; Oasis, Nice Stupid Playground, OAG etc.
It was the creation of Sebetulnya that the band decided to rope in Leif, a friend from the same college who co-wrote the song as their full time vocalist and second guitarist.
With that addition, the band was complete and ready to jam. The band was nameless at the time.
Somewhere in 2002, Azlie decided to quit the band and head back to his hometown in Johor after graduation. Unable to find suitable bassist, the band stopped for awhile almost dead.
It was Greg who found Almanzo in college. A kid from Miri, Sarawak, who speaks the same language as Greg. And ironically, a very good drummer. Misunderstood by Greg as a foreign student maybe because of his hair and Japanese looks. So later, Fadzli decided to step down as the drummer and switched to the bass role. Theyve been known as DefinitelyMaybe and Laidback.
In mid 2004, Leif decided to ditch his guitars and concentrate more on vocals. So Greg invited his workmate, Zehdi to fill the place. They then recorded their first EP in October at Studio 1, Synchrosound. The EP was mixed, mastered & engineered by JD Wong (Pop Shuvit).
The first EP; Transmisi Pertama has already been released in 2005!